Successful content creators' suggestions for developing a long-term content strategy
Google's blog offered advice on how to develop successful content. Anecdotes from successful bloggers and YouTube creators were included in the piece.
None of the suggestions are related to SEO, which adds to the article's appeal because online marketing success is about more than simply SEO.
How to Publish Successful Content
The article focused on four successful content creators' real-life experiences.
Advice from those who have actually done something is far superior to opinions supplied by people who are simply repeating what they read on blogs.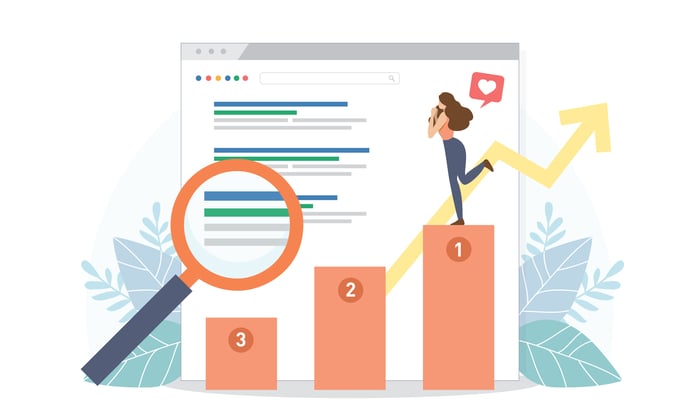 The advice is categorized into five topics:
Make a schedule on your calendar.
Make use of your assets.
Produce in batches.
Prioritize value over quality when reducing, reworking, and repurposing your content.
Related: Top 20 Tools That Will Help You Create Better Content
Set Aside Time to Create
Setting out a certain time to write on a daily basis is a key to success for most great authors. It is not a realistic path to content development to wait for inspiration to strike.
One of the most effective content production strategies is to force yourself to sit down and start creating.
Nick Cave, the iconic musician, recently emphasized the importance of treating content creation as a job rather than a spiritual dialogue with inspiration.
Nick Cave wrote in his renowned newsletter The Red Hand Files:
"Because I am one of them, I have an affinity with artists who handle their work as a job and are not reliant on the whims of inspiration. As you can simply go to work, as do most others who have a job. We never consider not working, and there is never a time. When we don't work because "we aren't feeling it" or "the vibes aren't right."
We just do our hours…"
Rigel Gemini, a musician and lifestyle writer, recommends devoting one day a week to content creation, emphasizing how picking a topic that interests you will help the material generate itself, according to Google.
Google made the following observation:
"Rigel Gemini suggests producing weekly material for at least one channel and keeping it lighthearted."If creating content becomes a chore or too much work, you'll begin to detest it. So just think of something you can write about, photograph, or chat about once a week, and get started…"
That's some sound advice. Focus on content themes that you are passionate about and schedule time to create that material.
Play to Your Strengths
Mata Leiataua, a religious and fashion blogger, offers the following advice. She advises content creators to identify their personal style.
Even when that style is a persona, everyone has their own style.
In-person, some creative artists are shy or quiet, yet their writing or performance is loud and aggressive. That is their preferred working style, and it is one that they enjoy.
"…no one feels driven to create content 24 hours a day, seven days a week… Is your material real-time or styled? Is it more important to focus on your aesthetic or your copywriting?"
Create in Batches
This is an intriguing piece of advice, which is to sit down and produce as much as possible. The results should then be scheduled for publication.
Beauty blogger Tiffany Williams advises:
"Because creating in real-time is difficult, creating a large amount of content ahead of time is beneficial.
You'll always have something new to post…"
Reduce, Rework and Repurpose your Content
The following piece of advice is about distributing your work through different mediums.
A podcaster's content can be turned into a blog article as well as a YouTube video.
A YouTube creator can turn their video content into an article by repurposing it.
Kevin Espiritu, a YouTube and podcast maker, observes that people seek information based on their current situation.
While commuting, some people may prefer to listen to a podcast. Others may like to read while eating their lunch.
By publishing to numerous channels, a creator can reach a larger audience who consumes material at different times.
Kevin commented:
"The same person in a different state of mind on multiple platforms requires a different presentation of the same content."
Prioritize Value Over Quality
Focusing on quality is a common stumbling barrier for content generation techniques.
Frequently, each piece becomes a massive project based on comprehensiveness, associating length with quality.
It's a foolish approach to content production to writing a Top 500 post in order to outrank a publisher who is ranking well with a Top 50 item.
It is always advisable to focus on delivering value while writing content.
Lifestyle blogger Rigel Gemini advises:
"Pay attention to the value you provide to your audience. People will read a message with an appealing visual, but they will return to you for your knowledge and expertise."
Success With Content
The most frequent SEO method is to compile a list of the most popular keywords and then develop content around them.
However, content development entails more than just SEO keywords. Another option is to give readers content that is meaningful to them.
People are more likely to return to sites where they may enjoy the thrill of discovery and reading content that is relevant to them.
The content might be relevant to current events, amusing, debunking myths, and assisting readers in becoming a better version of themselves. This is the type of stuff that makes readers want to come back for more.
In an interview, Leonard Cohen stated that creation is about comprehending one's relationship with the universe, creating something from it, and then finding confidence and dignity (i.e. self-respect) in that act of creation.
While keyword-based content has its place, content that is meaningful to you and others plays an equally vital function.
Leonard Cohen said:
"I'm always in a relationship with somebody or other…you just attempt to figure out what it is and make it work.
Once you've gotten into it, there are no boundaries or limitations. That's exactly what you're doing.
You just keep digging into your own heart until you find anything that will allow you to reclaim your self-respect.
It's just self-respect in the workplace that you're striving for."